Courses in Kinesiology
(not available at this time)
Touch for Health (TFH) is the first and most basic training in the study of kinesiology.
To express interest in courses with Sahaja contact us or telephone: 0402 038885.
If you are interested in personal development and growth and want to gain skills to assist you and others to be responsible for physical and emotional health and wellbeing you will find Sahaja's courses will give you valuable skills.
The Presenter – Sahaja Springer: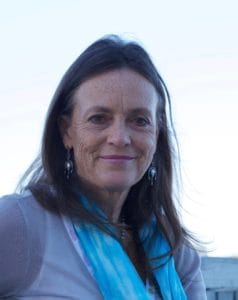 These exciting classes are presented by Sahaja Springer who has been working with the body, mind and emotions for the past 23 years. She makes the experience of getting in touch with self and spirit easy, fun and insightful.
Sahaja is co-director of The Best Health Centre in Western Australia and has assisted hundreds of people to become involved with the study and practice of Kinesiology.
She is a caring and skilled practitioner who shows real understanding of emotions and has supported many people to return to optimal health and achieve their goals.
To express interest or to register for these classes fill in the contact form below.
Testimonials for the Courses in Kinesiology
Thank you, Sahaja, for being a very thorough and patient instructor.
Touch For Health student – Cheri from Perth.
Well taught in a lovely environment, I loved learning so much and will use what I have learnt when I start my own clinic.
Touch For Health student – Anna from Perth
Cannot think of any improvements. The atmosphere created was relaxed allowing a free flow of emotions with confidence. Sahaja keep doing what you are doing!
Touch For Health student – Kathryn from Kalgoorlie
Had a great time & really enjoyed the course – thank you for teaching it!
Touch For Health student – Kirstin.
I have only a little pain in a muscle on in the inner aspect of my right foot when walking – a major improvement. Heaps better sitting, using a computer, walking, standing, driving in fact every where. I have truly benefited and I can't thank you enough for your intuitive knowledge and expertise.
Touch For Health student – Beth from Perth.
Starting to learn Touch for Heath and Kinesiology has been an amazing experience and I am so glad that you were the teacher for me and our group.
I found that the format of the course and the way that you made us all feel comfortable especially when it came to learning at our own pace and in our own style.
I am extremely keen to continue.
Touch For Health student – Clare from Perth.
To request more information contact Sahaja on 0402 038885.

Consultations in kinesiology are given in Perth by Sahaja Springer.