Health Problems, Stressed Out?
Just don't feel right?
Our wellbeing practitioners are here for you: Sahaja 0402 038885 and Shazar 0402 008801

The phone number on this video is no longer active. Please use 0402 038885.
Our intention is to make a difference,stay in flow and enjoy what we are doing.
And assist you to do the same.
0402 038885

Want More Energy…
or better health, and increased vitality? Would you like to know how to de-stress? What about easy access to great products to support your healthy lifestyle? And perhaps you need support and assistance to attain your goals?
We can help you…
We Offer:
Kinesiology – Touch for Health – consultations with Sahaja Springer – our wonderful, intuitive, Facilitator of Magic. Once you have worked with her, you will never forget the depths that her healing touches in you. READ MORE…
Detoxification Programs:
Consultations with Shazar Robinson, – who has a knack for discovering the deep layers that are holding your difficulties in place. Weight loss, digestive discomfort, and other niggling ailments that no-one can put their finger on.. that's what we are good at.
Give us a call on 0402 038885 and we can chat by phone and let you know more about our programs click here for more info.
Leading Edge Health Products:
We have sifted through reams of information (so that you don't have to) and personally tested our choice of products. And out if this investigation we have created special programs for you: Detox, Weight Loss and our well known Candida Program:
How Can We Help You?
We you to help you reach your goals, in any area of life. We focus on all the aspects of you – physical, emotional, nutritional and spiritual so you can be the best you can. Why be at half your potential when you can play at all you do on full?
Vision and Values:
We stand for changing the face of medicine toward a wellness model and in this, we facilitate the return to wholeness and the experience of vitality.
Our ideal clients share our vision of a healthy body – happy mind and balanced state of being.
Values: We understand that creating health individually creates a healthy planet.
Testimonial:
"The Best Health Centre approach to dealing with physical, environmental, psychological and spiritual causes of health problems, ailments and diseases is a comprehensive way to finding a sustainable solution to a better healthier life.

Shazar and Sahaja customize solutions for you and help you to be your own doctor and put you in control of managing your own problems in a caring, nurturing way, that respects the whole gambit of attaining well being. They use all methods available, including the respect and acknowledgement of the role of modern medicine where needed."

Garry Baverstock of solar-e.com
Abundance is our birthright. If you have it, celebrate it – if you don't – feel deserving and watch for the change. Sahaja
Seminars:
Stay tuned for A Quantum Spiritual Experience with Sahaja.
Spiritual Journeys
Eco Sustainability Tour to India: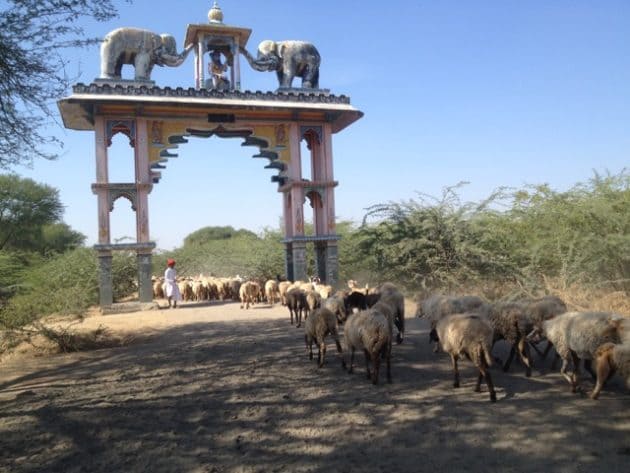 Travel that Keeps on Giving Back.
Discovering Solutions That Work on The Adventure of a Lifetime
Where we are going….
Right off the beaten track and down paths that few tourists walk. This is a 14 day adventure and exploration of ancient and current methods of water harvesting, sustainability methods and rural community building, combined with wonderful photo opportunities at every turn.
On the way, we will care for you – make sure you are comfortable at all times, and help you explore parts of India that never see a tourist bus. You are assured of having fun, expanding your vision and travelling with a small select group of like minded people.
Your monetary contribution to this Journey will help us build 
water harvesting structures to give permanent 
water supply and freedom from crippling debt 
to over 20 small holding farmers.  See more at this link.
New journeys scheduled for:
5th – 16th January 2018
Contact us for further details.