Bio-Feedback EAV/CEDS Testing System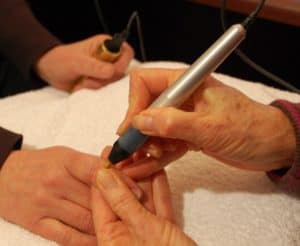 Avatar is a bio-feedback tool utilizing skin conductivity useful for assessing meridian imbalance.  The practitioner uses this tool to assist them to gain useful information about the energetic state of their patient.
Informational Resources
Homeopathy Explained – read how homeopathy assists the body to heal itself.  READ MORE…
ElectroDermal Analysis
A reference for those who are enquiring about the scientific relevance of electrodermal testing with a system such as the Avatar.
A Scientific Correlation with Pathophysiology © Copyright 2003 by Arthur Dale Ericsson, M.D., Kenneth Pittaway, N.D., and Rongjian Lai, M.S. USA
READ MORE...
Keeping A Broad Perspective – a paper on healing for Practitioners.  READ MORE…
Statement of Intended Use:
"The Avatar Technology is used to assess energetic imbalances within the Chinese Meridian System. The process of meridian testing using the Avatar Technology is noninvasive and only assesses the meridians for energetic imbalances and / or stress and not disease."
DISCLAIMER: The Best Health Centre does not make any medical claims for the Avatar systems, or claim medical diagnostic ability for either the hardware or the software. The Avatar functions as an ohmmeter and bio-feedback instrument. The operator controls the use of the equipment.
Testimonials:
I first heard of Shazar's work through a colleague, who noticed the red raw looking state of my face. I had had this condition for almost two years. Most foods aggravated it (which was an eczema type rash) so I had cut out lots of foods and lived on an extremely limited diet. During this time I had done the rounds of the medical profession, had all the tests and been to a naturopath and a homeopath – none of whom could pinpoint the problem.
After a complete assessment of everything Shazar commenced me on a specific diet, made up a homeopathic for me and started me on some supplements. A further two visits later, and my skin is perfectly clear. I am now starting back on a normal diet. It is wonderful to look in the mirror in the morning and not groan!! So many thanks to Shazar and the bio-feedback system.

Sally McCulloch (Sydney)
Training for Existing Practitioners:
If you are interested in building on your existing skills or updating your training for the new SC-5 Avatar System please contact us below: