Avatar Balance Check with Shazar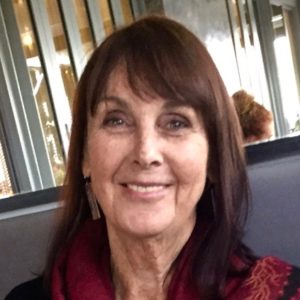 Shazar is known as a facilitator of balance and health.  She has a deep understanding of the energy mechanisms that underpin the imbalance in the body that leads to disease.
If you are one of those people who have been around and back again looking for answers to your health problems, call Shazar 0402 008801 and have a chat with her – she has a knack for discovering the deep layers that are holding your difficulties in place.
Shazar uses a bio-feedback device called an Avatar.  She has had more than 24 years experience with this type of equipment.  She is also a competent trainer for other practitioners who wish to use this device.
You may be interested to know that in all her work and her training Shazar always states that the healing power is not in the bio-feedback system – that is simply a device to allow the skilled practitioner to access information about the body.  The true healing power lies always with the practitioner.
Here at Best Health we do not refer to our clients as patients.  Those who come for healing and facilitation of the return to  health and well-being are given the tools and the knowledge to assist them to do this – however the ultimate responsibility is with them. Not with the practitioner.
The term "patients" is very medically orientated – and frankly we are not doctors – we are not medical practitioners and do not do that type of treatment nor do we diagnose health conditions.
Our work is about uncovering the power to heal within the person themselves.  Yes  we do often recommend supplements – vitamins, minerals, perhaps even herbals, or homeopathics, and always we will supply you with as much information as possible to assist you to understand the underlying causes and stresses that have allowed your body to develop the imbalance that some call disease.
Once you have these tools of understanding, you will have the wherewithal to begin to move back into a harmony and balance that is the underpinning of all healthy states.
The bio-feedback device is simply a tool to assist Shazar to understand the stresses that are disturbing the energy field of your body.  It uses a simple skin resistance test  on the acupuncture points on your hands and feet to identify the possible meridian energy imbalances in your body.
It can also be helpful when assessing beneficial nutritional changes to your diet and supplement regime in much the same way that a muscle test (muscle monitoring – or kinesiology) can assist.
How does the Avatar work?
It has been known by the Chinese for thousands of years that there are many points on your hands and feet that connect with the body meridian system.
Systems such as the Avatar System combine the ancient knowledge of Chinese Medicine with modern computer science to access information about your energy systems by testing the skin resistance or conductivity at these points.
The process involves a gentle touch by a sensor, it is unobtrusive and painless and you will both see and hear the test results as the testing proceeds.
The information obtained is used by the Practitioner to identify the energy imbalances in your body.
All the information obtained with the Avatar can be printed out so that you can recall the results of the testing and can compare the testing on your next visit. This will show you the changes which take place as a result of the protocols your practitioner will recommend.
You can choose to take advantage of this exciting technology which offers a new approach to preventative measures to ensure that the body, mind and spirit function as a balanced whole.
Call today 0402 008801 to book in for a giant step on the road to balance and energy.
Testimonials:
The sessions I had with Shazar were fantastic. She uses a combination of therapies that cover the whole spectrum of healing – physical, emotional, spiritual – and which are uniquely tailored to the individual. I found them to be very effective. Her fresh and cheery demeanour is the icing on the cake!
M Browne Joondanna WA
People need someone who is passionate about delivering them real and simple solutions that produce results that are tangible, measurable and most importantly work for them as individuals.

Shazar offers that level of personal direction, advice on every aspect of your health to help you come back to being balanced on all levels.

So if you are looking for a solution that is relevant for today, here and now, balanced information to help you with every aspect of your health, then look to Shazar.
Venessa Toms (CEO PhoTad Finishing and Displays East Perth.)
Training
If you are interested in furthering your training with the Avatar System please contact Shazar below to enquire – with more than 24 years experience she can assist you to enhance your skills with your existing equipment as well as upgrade your ability to utilise the latest software with the Avatar SC-5.