Courses and Seminars
Courses and Seminars Offered in Perth and Overseas Spiritual Journeys
Levels 1 through 4 – Weekend courses
Touch for Health (TFH) is the first and most basic training in the study of kinesiology.
It brings the simple system of muscle testing used by the professional therapist to the home environment. You will learn an effective tool for both detecting and then correcting various imbalances in the body which may relate to stress, nutrition, learning problems, injuries and illness.
Call for dates for next classes scheduled in Perth:

0402 038885 or fill the form below.


Touch for Health One:


Touch for Health Two:


Touch for Health Three:


Touch for Health Four:



---
Spiritual Journeys (Courses and Seminars)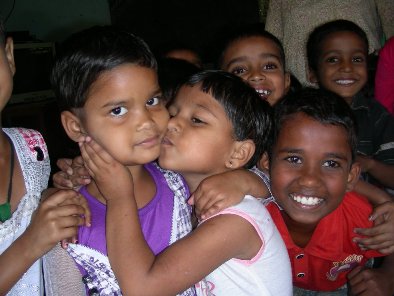 Voluntourism at its most rewarding. This journey has been crafted with love and care to bring you the opportunity to Step Up and Give Back while discovering the magic of India. 12 days and 11 nights.
We will combine seeing the sights, hearing the sounds and tasting the wonders of the places we vist as well as the opportunity to really make a difference to the lives of those we meet.  Find yourself in the eyes of the children and the depth of the women with whom you will share and learn from.  This will be a journey of the heart.
Journeys are scheduled for:
September 21st – October 2nd 2012
November 21st – December 2nd 2012
February 7th – February 18th 2013
See here for more details or contact us here:
---
2012 The Rebirth of Humanity
Join the Rock Your Life Soul Journeys Team for the most amazing tour yet. In September 2012 come to South Africa with Mike Handcock, Dave Rogers and local sacred geometry expert and author of 'Pathways to the Sun' Dean Liprini as we undertake 'the' most critical part of the ancient Mayan Prophecies – Rebirthing Humanity
Highlights of South Africa 2012
Cradle of Humankind Sterkfontein Caves
 Vredefort Dome (The largest meteor impact)
Spending time with displaced tribes
Boseman's Gat – Sacred Womb of Earth
Cave Paintings and the first humans
Chakras and sacred geometry of Table Mtn
Afternoon with the keeper of the Mayan
Crystal Skulls
 Visiting Nuntonsi and the local tribe
Spring Equinox in the 'ascension cave'
Bushmans Kloof Alley – sacred elephant path
Hermanus and the 'great whale migration'
Blombos Cave – 140,000 years of history
Robberg Burial Ritual – birth of the whales
The BIG 5 Game experience
The tour includes numerous ceremonies, the special equinox event, relationship with the stars, sacred geometry and private sessions with leaders.
You will never just sightsee again!
Life Defining!
" You said you don' t just do regular t ravel . That couldn' t be more true!"   Gillie Robinson – Christchurch

"I don' t ever want to travel as a tourist again after a soul journey"  Carrie Smith – Sydney
17th – 28th September 2012
Including a very special Spring Equinox Ceremony.
Click here for further information and quote BESTHEALTH when you join!
---
Courses and seminars – we offer the best.