No More Candida
only $169.00 with money back guarantee.
A solution that will rid you of the effects of Candida Albicans …
Candida diet program
Call us on 0402 038885
Now with added bonus – free health coaching phone call on completion of your program.
New Phone Number 0402 038885

OUR GUARANTEE
Our guarantee is that if you really follow the Candida program we send you – for 30 days – that you WILL feel better. You will have more energy and lots of those nagging symptoms will lessen or disappear.
So what do you have to lose?  Only your Candida symptoms.
Go ahead – get our program now and start on the road back to feeling great.
If you don't feel better after doing this program .. we guarantee –
WE WILL REFUND YOU YOUR MONEY.
BUT – you have to commit to really follow the program! No cheating! After all there is no point.. its your health.
Your investment in your health is only $169.00 (inc 10% GST).
This gives you everything you need to help you feel great again.
The Candida Detox Program includes
3 different high quality products, these are:

1 supercharged probiotic – capsules (the good bacteria that
live in your digestive tract)
1 herbal anti microbial – tablets (to kill off the bad bugs) and
1 homeopathic remedy (drops) to give the body's immune system a boost.
PLUS your special diet program and health recommendations,
Express packing and post to your door and of course
PLUS ongoing email support from our
experienced practitioners.
And now with added bonus:
FREE health coaching consultation at the conclusion of your program.
Check our our Candida Program guarantee!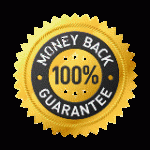 Feel Great again!
(Not available outside of Australia except by special arrangement email for details)
Buy now – with PayPal
only $169.00
Click on the "ADD TO CART"
button below
and be on your way to feeling better.
I completed the Candida program in January 2010. It was wonderful – I loved it and saw an immense difference especially with my weight – I lost that "bloating". Also since I did the program my periods which were previously erratic and painful come like clockwork. April 2010. Catherine, South Australia.
DISCLAIMER: The Best Health Centre does not make any medical claims for the 'candida program' or diet. It is not intended to replace a one-on-one relationship with a qualified health care professional and it is not intended as medical advice. Our Candida Program is intended purely as a balancing protocol to assist the body to return to a more harmonious state which may result in improved health.